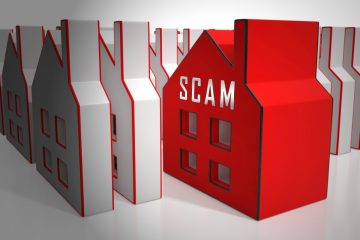 Title fraud is becoming more common.  With property values growing, the payouts are larger for the thieves.  Here is what you need to know to about title fraud and how you can prevent it.
Title fraud when a bad actor gains access to your property and pose as the home owners. IT can also be when fake mortgages are registered or fraudulent builders' liens are registered on title. We will explore each of these types below.
Recent cases that were showcased in the news, tenants who rented the property while the true owners were overseas had forged government ID, had transferred title to their names and sold the property to unsuspecting third party who were only trying to find a home for their family.   The crooks in this case were able to walk away with the proceeds of the sale and the true owners were none the wiser until they had returned home to find someone else living there.
Mortgage fraud occurs when a mortgage gets registered on title that shouldn't be there.  In these cases, the mortgage gets paid out from a reputable financial institution.  The results are the criminal money is laundered.  Usually, both homeowner and the fake mortgage are related.
Builders' lien fraud is becoming more common as well.  In BC, bad actors swindle targeted individuals who have a clear title property.  They convince the homeowner to register a private mortgage and to spend their equity.  What the homeowner doesn't know, is that the bad actors register a numbered company and then have that shell company to register a fake builders' lien claiming that a full renovation was performed.  This registration only occurs a few days before the private mortgage is funded.  The builders' lien will need to be paid out from the proceeds of the private mortgage before any new mortgage can be registered.  Now the unsuspecting homeowners are stuck paying a mortgage that they didn't receive any money from.   Builders' lien fraud is a criminal offense, but the police have not been focused on prioritizing these crimes. 
What can you do about it?
There are major insurance companies who issue title insurance with the promise of protecting you from fraudulent title issues, off-title issues ( encroachment, easements, zoning or unpermitted work by previous homeowners) as well as transactional issues (someone selling your home with fraudulent id).
Many lenders will require you to buy title insurance as a mortgage condition. There is a catch though, they only require you to pay for the cheaper lender title insurance option. This version of title insurance protects the lender from the above, but you can't file a claim yourself. If you wanted to do that, you need to have the homeowner's policy as well. There is an additional fee for this, but gives you access to the same protections.
Title insurance, unlike every other type of insurance only has a one time premium and you would pay it as part of the lawyers legal bill when you are setting up a new mortgage or buying a new home. You pay it once, and it's good for as long as you have the mortgage in place. Title insurance depends on certain factors, but usual costs are $150-350 according to FCT. Your lawyer will identify the charge for you.
Duplicate Indefeasible Title Certificate
In BC, you can apply to remove the Duplicate Indefeasible Title Certificate from land titles office.  Once you do so, your title is frozen.  Nothing can be altered until your return the certificate to land titles.  You can fill in the from on the LTSAs website and obtain the certificate yourself.  The fee is about $80.  However, if you lose this form, it can costs thousands of dollars to replace and will require months of legal work to get a new one issued. DON'T LOSE IT!  Law firms will usually have the capability of storing this certificate for you in a fire proof safe, but it does come with an annual storage fee.  Of course, you can also pay them a bit more and they will likely do the whole service for you.
https://ltsa.ca/wp-content/uploads/2020/11/Duplicate-Indefeasible-Title-Certificate.pdf